Two of New Zealand's best-loved horses retire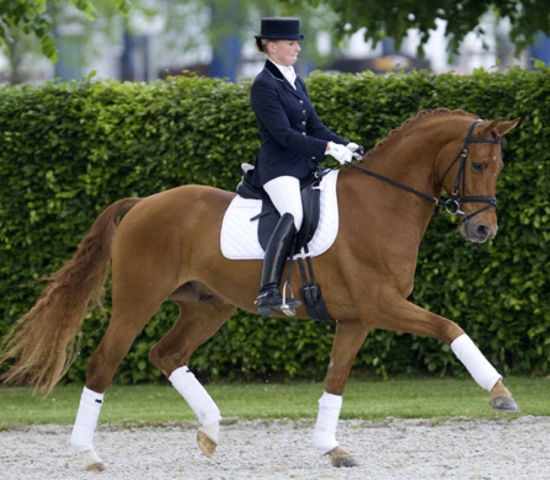 Vom Feinsten and Julie Brougham
The first was the European-bred dressage star Vom Feinsten (Fidermark - Wellcome x Weltmeyer), 'Steiny', who finished his career with a superb win at Takapoto for owner/rider Julie Brougham. (Full story on page 48 of Breeding News for Sport Horses June 2021.)
Soon afterwards, Clarke Johnstone announced the retirement of his five-star eventer, Balmoral Sensation (Senator VDL - Aberzanne x Aberlou xx), a horse who has fans around the world and who is known far and wide as 'Ritchie'.
He was bred by David Goodin. Ritchie is 16 years old, turning 17 in August, was being prepared for Tokyo selection, and went to Australia for the Sydney 3DE.

Balmoral Sensation and Clarke Johnstone
"After jumping a fantastic clear cross-country with his ears pricked all the way to the finish flags like he always does, it became clear that he had picked up an injury and that he wouldn't be continuing in the competition," said Johnstone. "Sadly, this has also ruled us out of Olympic contention. After all of the wonderful moments and memories that he has given me, I have made the very sad decision to call time on Ritchie's brilliant eventing career."
Balmoral Sensation won the Adelaide CCI5* in 2017, fifth at Badminton in 2016, fifth at Aachen in 2018, and sixth individually at the Rio 2016 Olympic Games. He was New Zealand's Eventing Horse of the Year twice, won Puhinui, as well as the National Three-day and One-day titles.
Source: Breeding News For Sport Horses
Created By

Copyright sporthorse-data.com 2005-2021. All rights reserved data is protected by database right.