Toveks Mary Lou to devote her time to breeding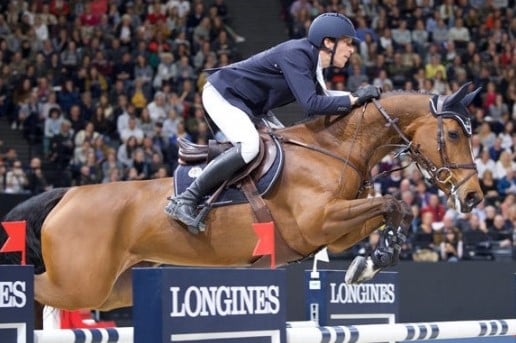 Henrik von Eckermann and Toveks Mary Lou
Having been injured in Geneva in December 2019, Mary Lou (Montendro) will now officially not return to sport!
As the European and World Reserve-Champion for Sweden, who was twice third in the World Cup finals in Omaha and Paris, winner of the Nations Cup and World Cup Grand Prix, Mary Lou has left her mark on the sport.
Unfortunately, just as she was preparing to make her return to competition, the bouncy little bay was injured again and with another year's break ahead of her, the Tovek family, who own her, and Henrik von Eckermann decided to retire her from sport and devote her to breeding.
Source: Stud For Life
Created By

Copyright sporthorse-data.com 2005-2021. All rights reserved data is protected by database right.