Joint Nominations from AES and KWPN for WBFSH seats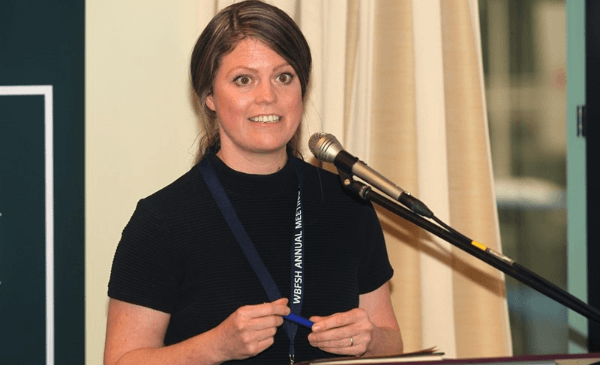 Dr. Eva-Maria Broomer
The Anglo European Studbook AES and the KWPN have written a joint letter to the WBFSH, the world organization of studbooks. They will hold the general members meeting online on Wednesday. The AES nominates Dr. Eva-Maria Broomer as vice-chairman of the WBFSH, the KWPN Ralph van Venrooij as board member. They have to compete against the re-election of Frenchman Paul Hubert, the American Sonja K. Lowenfish and the Irishman Jim Flanagan. In total two positions are available. Whether the English / Dutch input will succeed despite the mutual support depends mainly on the traditionally tuned German studbooks.
Eva-Maria Broomer, originally German, organizes all activities for AES in England. The Futurity inspections have now proven to be a huge success, also in the online version of the past months. However, Eva-Maria is progressive, driven as she is to do well for the breeders and to face future developments.
'I think we have two major challenges. In the first place, the aspect of welfare, which can no longer be addressed by individual studbooks. And secondly, the rapid development of reproduction techniques, in which studbooks will have to cooperate. On the one hand because it can change the economic values ​​surrounding breeding and providing stud for stallions enormously, on the other hand because it can have quite a few consequences from a breeding point of view if the gender determination leaves the choice to breeders. For such matters you have to draw up regulations that apply to all studbooks, as well as for the alignment of breeding values ​​of stallions. That all benefits the breeders and therefore the breeding. '
Eva-Maria Broomer also sees opportunities: 'I have already had very good discussions with Ralph van Venrooij, who is also passionate about developments and possibilities in breeding, and is open to new ideas. Those ideas include biomechanics. If we can breed horses that live longer and last longer in the sport, then we will do well for the entire breeding. That is not only nice for the breeders and owners, it is also an important wellfare issue. '
Created By

Copyright sporthorse-data.com 2005-2021. All rights reserved data is protected by database right.