Germanys First Riding Master Dagmar Krech Has Passed Away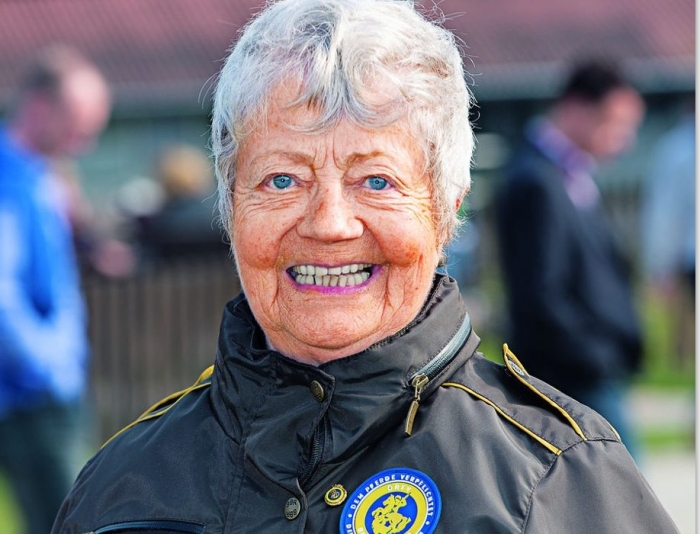 Riding master Dagmar Krech at the age of 83 at the Professional Equestrian Day 2014 (© Thomas Ix)
Germany's first riding master is no longer alive. Dagmar Krech died on January 24th. In 1992 she was the first woman to be honored with the title of riding master. Krech turned 90 in October 2020.
As a trainer, Dagmar Krech made history: She was the first woman to be awarded the title of riding master. And for many years she was the only rider with this award. Dagmar Krech was a professional rider with heart and soul. To train riders and horses - that was her life. Anyone who saw her when she was long past 80 couldn't believe her age. The gray hair, short and neat, framed a face from which blue, alert, and sometimes mischievous eyes shone towards you. Awake in the spirit, present and always interested in her passion, the horses and the training, she always appeared.
Their life was not always easy. Her family was expelled from Upper Silesia during World War II. Shortly before Rügen, Russian soldiers caught up with the trek and stole the horses. A traumatic event for the then 14-year-old.
Nevertheless, or perhaps because of it, Dagmar Krech made the decision to make horses her job. This first happened at Gut Ising on Lake Chiemsee. There she mostly rode show jumpers, there was nothing else. Rather coincidentally, guilt was - of course! - a horse, she came to dressage.
She passed her riding instructor exam with Paul Stecken. From then on she passed on what she had learned there, the principles of classical riding, to many trainees. Because she was able to send not only many, but also always very good trainees to the final exams, she was awarded the title of riding master in 1992.
But she also rode in tournaments herself: she was Bavarian champion nine times. As an auction rider, she got an extremely difficult Holstein gelding in training, who had more than just nonsense on his mind. He found his first female champion in Krech, followed by his second in the Swiss Christine Stückelberger : Granat, 1976 Olympic dressage champion in Montreal.
DAGMAR KRECH AND THE MOOSWIESE STUD
From 1977 her domicile was the Mooswiese Stud in Neumarkt in the Upper Palatinate. For the next 15 years, the stable was one of the top addresses for dressage and dressage training in southern Germany. In 1992 Krech ended her tournament career. Later she lived with two of her old horses, both over 25, with her sister in Baden-Württemberg. It was only at the beginning of last year that she moved into a senior citizens' residence. Fully independent and not only full of thirst for action, but also full of a thirst for knowledge. She always wanted to be informed about what was happening in terms of horses and professional riding.
Source: Jan Tönjes @ St. GEORG
Created By

Copyright sporthorse-data.com 2005-2021. All rights reserved data is protected by database right.