Sire of the World 2017: Jupiter VG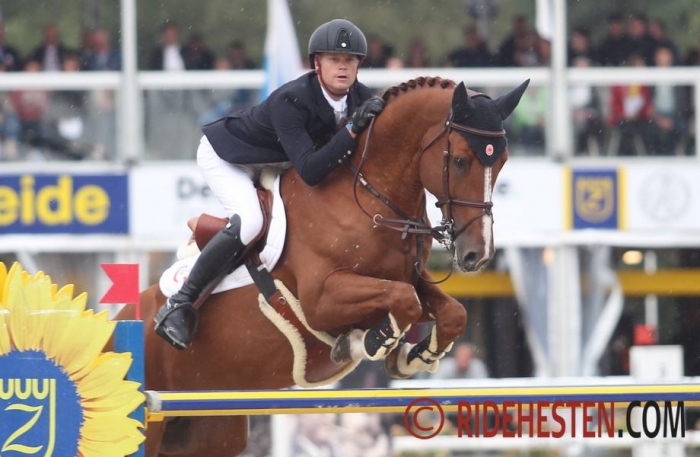 50 stallions competed in the prestigeous show jumping class "Sire of the World 2017"  the 8 y.o. BWP stallion Jupiter VG claimed the coveted title
 
Last year the Belgian rider Jérome Guery won Sire of the World 2016 with the 11-year-old Holsteiner stallion Alicante by Casall x Indoctro and also placed third with another stallion.
 
This year Jérome won Sire of the World 2017 aboard the 8 y.o. BWP stallion Jupiter VG by Pommeau du Heup x Heartbreaker x Saygon in an exciting jump-off referring Dutch Willem Greve and the 10 y.o. KWPN stallion Carrera by Larino Cooper x Contender to second place and British James Billington with 10 y.o. Holsteiner VDL Cartello to third place.
 
The dam of Jupiter VG, Ulena is also the dam of the 11 y.o. mare G C Atlanta VG Z by Andiamo who is jumping international 150 cm for Mexico, and his grand dam Odessa is the dam on the international show jumper for Italy, Caesar V.G.Z. by Caretano.
 
View the results HERE.
Created By

Copyright sporthorse-data.com 2005-2020. All rights reserved data is protected by database right.