Breeding Guidelines in the Hanoverian Horse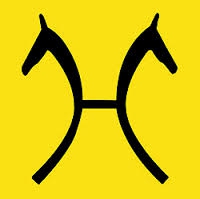 For a few years now the Hanoverian association in Germany has formulated guidelines for planning and realizing strategic goals. These guidelines describe the course of a decision process and, at the same time, they serve as a foundation for a discussion on how to realize definite measures. The international and national expansion of the association was prepared in accordance with this method.
Departmental heads of the association define these guidelines in cooperation with the executive board. The discussion about how to formulate the guidelines has already proven helpful. All involved parties share from which angle they view the issue. The result of this mutual understanding is that all parties speak a uniform language when discussing the strategic goals. Until now this method has only been applied to structural goal setting and marketing question. Because of the positive experiences this system will now also be applied to breeding issues.
The breeding goal is defined in the by-laws. In a consistent effort to improve the breeding of riding horses in accordance with the breeding goal, a dynamic process is being pushed ahead which brings about changes. For instance today we are in a better position to evaluate the effects of specialization in the breeding of sport horses than during the nineties.
The breed progress must however be examined as to whether it produces positive or negative developments in certain groups of attributes, when bloodlines are combined. The breeding book committee of the Hanoverian Association formulated three guidelines. The guidelines are in agreement with the breeding goal in the by-laws. They each present a view on a part of the breeding goal.
The corresponding article explains the practical background. The concept that dressage horses will be evaluated on their jumping ability and jumper horses on their basic gaits and rideability is followed now and will also be done in future in the Hanoverian breed. In other words there is not a strict line of demarcation between the disciplines in our riding horses. However breeders should place emphasis on one discipline in their breeding concept.
EMPHASISED PREDISPOSITION   
The breeding of sport horses calls for an adjustment to an aim-oriented predisposition for dressage, jumping or
eventing. All attributes must be evaluated during the selection process. In the breeding of jumper horses, jumper
lines are to be used exclusively and suitable refining sires. In the breeding of dressage horses, dressage lines, suitable
jumper lines as well as refining sires can be used.
QUALITY
The evaluation of the back construction is of special importance in the breeding of sport horses for all disciplines.
We strive to improve the motion of the movement under saddle. In the selection process we filter out horses with an
energetic move-off which goes through a powerful, supple back as this is a prerequisite for a horse to best develop
carrying power under a rider. The demands on the quality of the hooves and the foundation will also be increased
again.
IDENTITY
The goal of the Hanoverian Association is to effectively stabilize the valuable, genetic foundation of the Hanoverian
breed through purposefully promoting proven and newly arising Hanoverian performance lines.
+ Continue Reading 
(pdf document 801kb)