Embryo Transfer New Collection online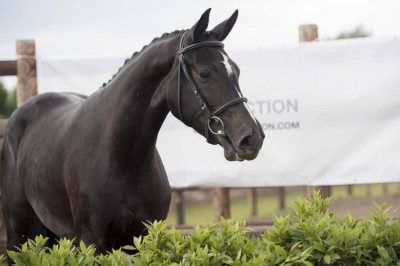 We are delighted to have gathered a very various collection with embryos by Cornet Obolensky, For Pleasure, Diamant de Semilly and Bamako de Muze out of GP mares like Idole de Rêve, Arielle, El Cassina vd Kojakhoeve.
The sisters of Lacrimoso, Chiara, Mylord Carthago, Hidalgo SX and Domino are all represented with embryos in this collection.
Also the championship mares Burgs Samantha, Candy and Diamanthina are in with their progeny,
just as the full sister of Olympic Champion Big Star.
15 Exclusive Embryos
12 Super Jumpers
Please sit down, take your time and discover...
Frequently follow our website for new videos and information about the collections!
Save the dates
Public Presentation of the young horses on Monday evening July 31
Watch the videos from this presentation as from August 1
Online auction is starting on August 10
0% Commission during Belgian Championship Gesves (August 10-15)
Young Horse auction is expiring Wednesday August 16
Embryo collection is ending the day after, Thursday August 17
Live presentation Young Horses!
Monday July 31 (8p.m.)
QC Stables
Beeldstraat 1
9100 Sint-Niklaas
Belgium
All Young Horses have passed an extended vet check (clinical/X-rays) and were approved by Dr. Wouter Dierickx and by the auction board. 
For reports/findings/X-rays and more information:  
info@et-auction.com
Björn Van Bunder 
+32 474 30 94 39 
 
Valentijn De Brabander
+32 478 26 49 98