British Eventing seek Selectors to the Senior Eventing Team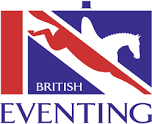 British Eventing is looking to appoint two Selectors ideally one of which will have recently ridden to a high level in Senior International competitions.
The roles involve working with the Independent Chair of Selectors and the other appointed Selectors in order to nominate athlete combinations to represent Great Britain at FEI International competitions. Selectors report directly to Independent Chair of Selectors and are overseen by the CEO and International Directors of British Eventing and BEF's World Class Performance Director.
The role, which is voluntary, includes attending World Class Squad Sessions and key FEI  competitions as required, liaising with World Class and BE office staff over matters relating to the performance of either athlete or horse and, at all times, to ensure that the reputation of Great Britain, British Eventing and British Equestrian Federation is upheld.
Those appointed will need to be impartial, confidential, tactful and good communicators. They must also possess the appropriate technical expertise to effectively select senior international teams based on sound evidence based analysis. 
Interviews will be held at the British Eventing Office 8th February 2017; the appointments will be made ahead of the start of the 2017 season.  The term of the selectors will cover the Tokyo Olympiad which involves 2017 European Championships, 2018 World Equestrian Games, 2019 European Championships and Tokyo 2020 Olympic Games. Positions will be reviewed post the Tokyo Olympic Games in 2020. 
Further information is available in the Job Description which can be downloaded from HERE. Applicants should send their CV and covering letter to David Holmes, BE CEO, via email david.holmes@britisheventing.com or by post to the address below by Friday 13th January 2017.
British Eventing is an equal opportunities organisation and welcomes all applications.
British Eventing, Abbey Park, Stareton, Kenilworth, CV8 2RN
Editors' notes:
For more information, please contact: Emily Dunn on Emily.dunn@britisheventing.com or +44 (0) 2476 698 855 or +44 (0) 7506 760 705
We, British Eventing, are the national governing body for the sport in Great Britain. Eventing is a unique combination of all the disciplines of dressage, cross country over fixed fences and show jumping in one exciting activity. It's a sport that engages all ages and has equal opportunities to compete. We regulate as well as schedule more than 190 events throughout Britain that cater for nearly 94,000 entries per season (Mar-Oct). British Eventing has over 15,000 members and provides access to cater for riders from grassroots to those performing at international level. Britain's senior squad took team silver at both the London 2012 Olympic Games and Normandy 2014 World Equestrian Games and the 2015 European Championships at Blair Castle.
To deliver the sport on a national basis to the highest standard, we train hundreds of volunteers, officials, riders and technical support teams. The result is that we have successful European medal winning teams at Pony, Junior, Young Rider and Senior level.
British Eventing also launched a Training and Education arm of the business in 2012 as well as developing a Charitable Foundation in 2014. To find out more visit www.britisheventing.com/training
www.britisheventing.com 
Follow us:
www.twitter.com/Beventing 
www.facebook.com/britisheventing 
www.youtube.com/britisheventinggb 
www.instagram.com/britisheventing
Created By

Copyright sporthorse-data.com 2005-2020. All rights reserved data is protected by database right.