You are here
Home
› Breeders Link included on the pedigree pages ›
Breeders Link included on the pedigree pages
If you have a Featured Lisiting in the Breeders Directory a Breeders and Owners icon will show for all the horses you have bred or own including broodmares and stallions and any horses you have in competition.
This will show if the horse appears
1. Anywhere in the first three generations of the pedigree chart and in the horse details.
2. The list of offspring.
3. The Dams offspring list on the pedigree page.
If you click on any of the icons it will take you to the Breeders Featured listing where you can see all the horses they have bred, owned, and have in competition as well as broodmares and stallions. Full contact details including their website.
Pedigree Chart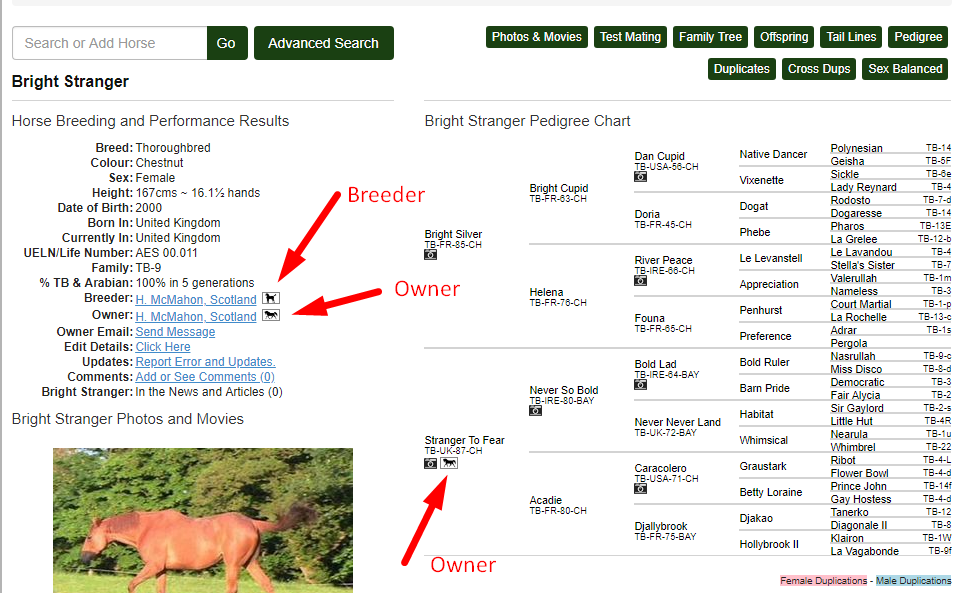 Offspring List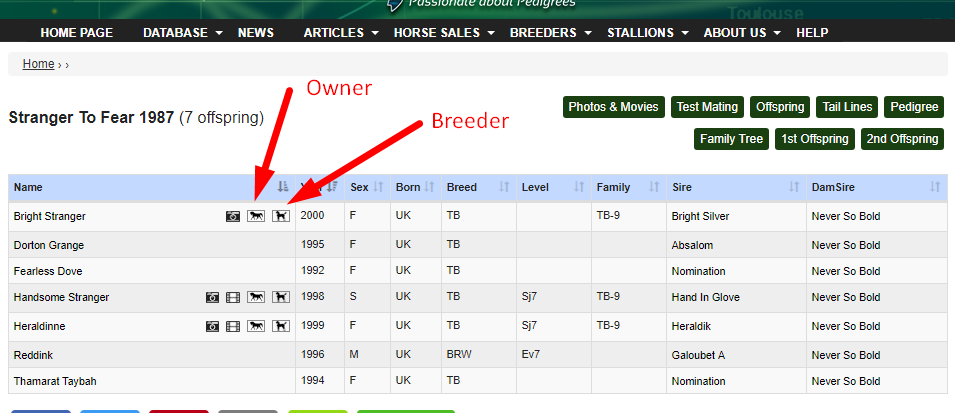 Dams Offspring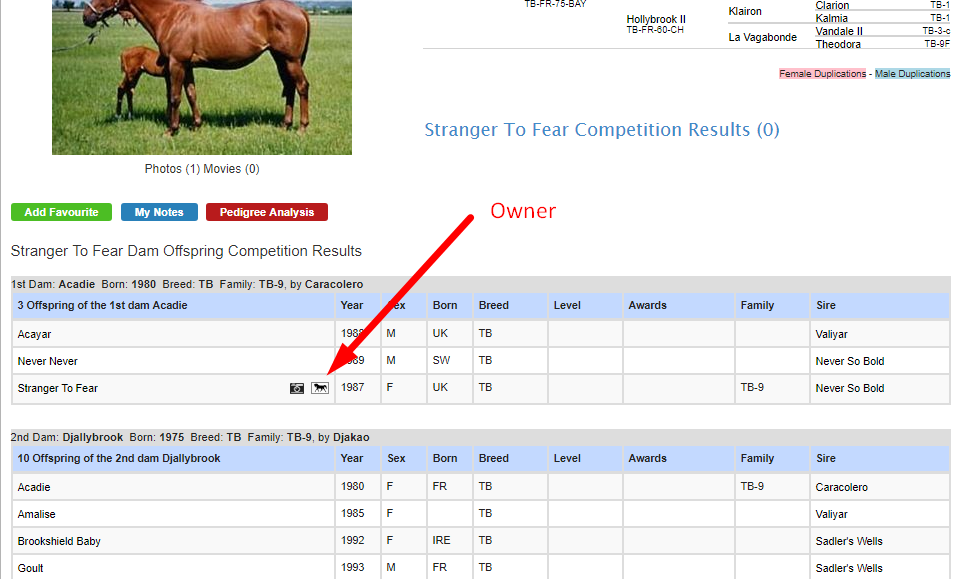 Copyright sporthorse-data.com 2005-2019. All rights reserved data is protected by database right.