The Lack of Progress for Female Jockeys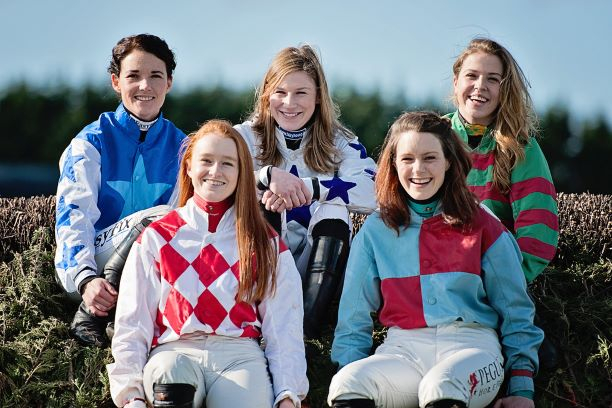 The rulers of the racing world should think about creating financial incentives, and possibly even quotas, as a way to increase opportunities for female jockeys. This is how
Karen Wiltshire
feels. 
Known as the first female pro to ride a British Flat Race winner, Karen Wiltshire is shocked, to say the least. As the 40th anniversary of her landmark achievement comes and goes, Wiltshire is appalled by how little progress has been made in the world of women jockeys. 
As the industry starts gearing up for
Melbourne Cup betting
for the race in November,  and the name of the first woman to win it, Michelle Payne, is on everybody's lips, Wiltshire reveals that she thought that a full third of jockeys would have been women by 2018. This is not the case. 
It Might Be Time for a Quota System
Wiltshire shared her thoughts on how to change things, and acknowledged that cash incentives would probably be a good start, with trainers and owners maybe getting extra prize money if a woman was riding the winner. She conceded, however, that an additional 5%, or even 10%, would not make much of a difference to the entrenched habits of wealthy trainers and owners, and that a quota system might be the only way forward. 
How It Would Have to Work
Although Wiltshire would love for the powers that be to make female participation a non-negotiable in the best races, she doesn't deny that there are obvious practical issues that would need to be dealt with. The difficulty lies in how exactly to implement the rule, and the French solution, whereby there is a weight allowance in place for horses being ridden by women, is not ideal. The problem with this approach is the implication that female jockeys are somehow less capable than their male counterparts and require an advantage in order to take part. 
No One Cares About Wiltshire's Win
Wiltshire's win, which happened on The Goldstone, at Salisbury, on the 14th of September 1978, received remarkably little recognition in view of how much of
an historical occasion
it was. For example, the Leger Legends race which takes place once a year and is ridden by jockeys who have retired, took place this year just 2 days before the 40th anniversary of her achievement, but she did not receive an invitation to participate then or any other year. 
Wiltshire suggested that this was in part because she was so actively discouraged from seeking out any sort of publicity at the time. She was informed by Bill Wightman's stable senior staff that newspapers would want her in a bikini, and, rather remarkably, a Salisbury action report in the Sporting Life appearing the following day did not see fit to mention her. 
Wiltshire is far less shy of publicity these days, and gave the Racing Paper a long interview very recently. She's also started working on a book which aims to tell people about the history of women in racing, and prove that progress is falling very short of where it needs to be, in the hopes of addressing the issue and solving it. 
Created By


Copyright sporthorse-data.com 2005-2019. All rights reserved data is protected by database right.